Relativity Web Interface
Every instance of Relativty has a web interface that not only provides basic information about the server, but also allows you to fully configure the instance of Relativity. Once you have authenticated you will be able to change the network settings, modify the login providers, add/delete and change the domains and their schemas.
To access the basic information point your browser to the machine that the instance of Relativity is running on. For instance on your local machine point the browser to http://localhost:7099.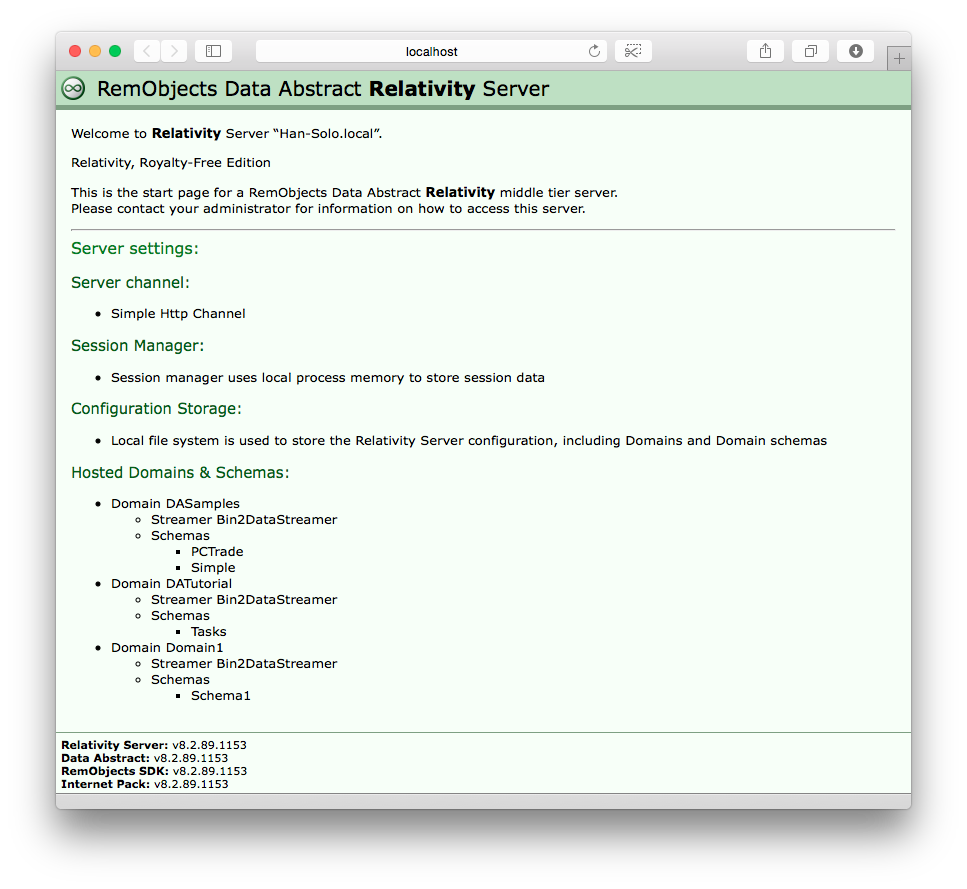 As you can see this particular instance of Relativity is using Simple Http Channel, that it has three Domains DASamples, DATutorial and Domain1 and what the available schemas are for those domains.
To configure this instance of Relativity you need to go to the Admin Dashboard at http://localhost:7099/admin/
In the following pages you will explore the various sections of the Admin Dashboard: